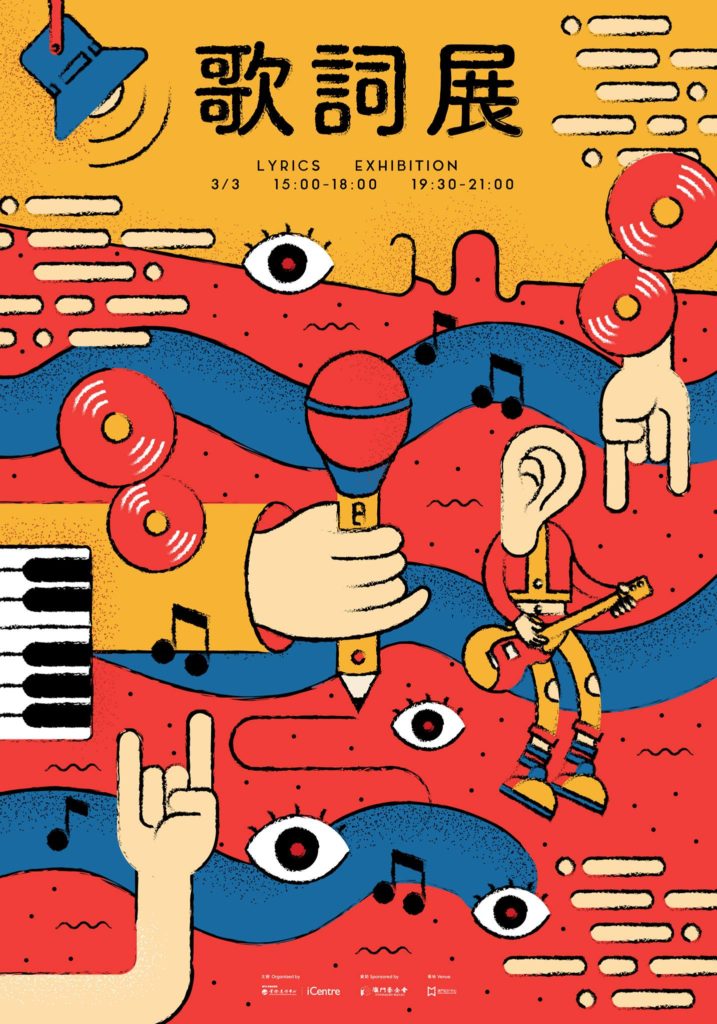 Lyrics Exhibition and Mini Concert by Joe Lei and students
Isn't it always a good way to use lyrics to express yourself?
Here comes to the 5th session of the showcase concert by the iCentre students from the music composition and lyric writing courses. Led by the famous musician Joe Lei, the concert is going to show you the dynamic of the new music power. Let's go support them and enjoy the good music and lyrics together. You will be able to hear the sounds from the heart of the new generations.
Lyrics Exhibition and Mini Concert by Joe Lei and students
Date: 2018/03/03
Time: 15:00-18:00 & 19:30-21:00
*Free Admission
*Free Refreshments