1 Studio is Available In Macau Design Centre 2018
1 Studio in Macau Design Centre(MDC) are now accepting application until July 20, 2018, welcome local design companies to apply.
By revitalizing the industrial building, MDC was established in 2014. These years, MDC encourages the development of the local designers and the cultural and creative industry, expands the local, mainland and international market, becoming the central of local design industry. Being an exchanging platform, MDC provides kinds of resources, especially studios rental at a lower-market price, with all-round services and exhibition opportunities, in order to assist the development of local design businesses and to enhance international visibility.
In this five-storied building, MDC provided 12 design studios covering 2 floors at the beginning and is increased to 25 studios covering 4 floors, with size ranges from 240 ft2to 1,150ft2 and complemented with basic design and decoration, lighting and air-conditioning, shared meeting-room, fiber service, reception, security and chargeable printing services. Tenants can also make good use of the venue resources to establish exhibition, conference, workshop and lecture etc.
MDC also provides marketing and promotion channel to show studios' design work, like MDC collaborates with over a hundred local to create a customized light festival. Showcase the power of Macau Design for citizens and tourist. Also joining Shenzhen Design Week and Macao International Travel(Industry) Expo before. MDC centering on the development of Environmental Design, Industrial Design, Visual Design, Information Design, Interaction Design, Animation Design and Universal Design aiming that Macau Design Industry will develop expansively. One of the main goals of the Centre is to assist local designers and related companies in extending their network internationally
1 studio is released for MOP 12.75/ft2 management fee monthly. Applicants need to submit application form, proposal and Sales Tax Form M/1 copy by email. Application form and further information can be found at MDC's website: www.dcmacau.com. MDC will select the potential applicants' base on their business plan and development direction. The maximum length of lease is three years, during which extension will be reviewed on tenants' annual performance. Please contact Ms. Lei /Ms. Chau at 28520335 or email: [email protected] for further enquiry.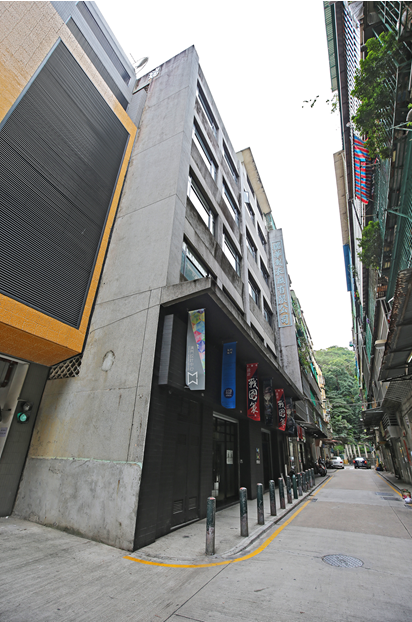 Diversified Development of Comprehensive service platform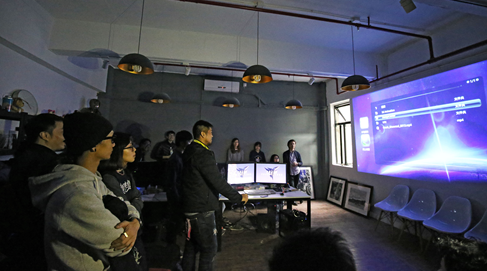 Centering on the development of different Design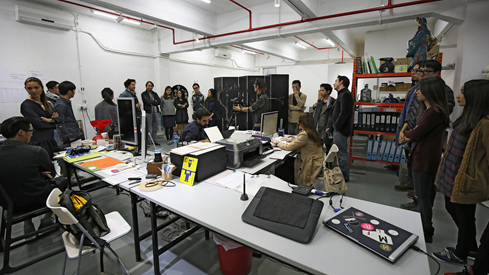 Macau Design Centre has well-equipped studio.