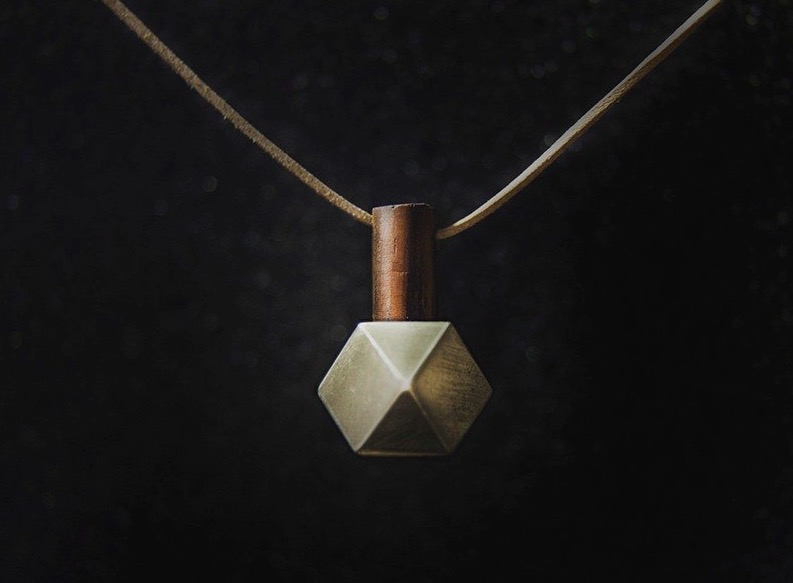 2016-12-04
Accessories, Good Stuff
ORB-it series of wooden jewelry necklace copper-nickel alloy X (Satellite Satellite)
MOP200
-ORB-it jewelry series took the word "around" as its inspiration. Simple lines of black rosewood with a unique star stud and packaging, each piece of jewelry has its own unique play, like celestial bodies in the universe, supreme, unique and attracted to each other in the vastness of space with a purpose to find your own path and accompany you along with gravity, like your daily surroundings with a valuable partner, family or friends, Feel It All Around!
ORB-It series jewelry packaging uses all wooden Muhe, in which every part of the product has its own task, just like the original quality of EASTERN ideology of every thing having its own value, "I was born" Chai "for something." Simple and pure insistence is our philosophy as it has always been, artisans with this philosophy with the intention of making this wooden jewelry series ORB-it. Our products go through five hand-sanding processes in order to make the product the most delicate in texture where this is an extremely arduous process, we are craftsmen with sheer persistence, offering the quality of each detail of the same philosophy as we possibly can, so that you can feel the "ingenuity" in each product.
– The cushion made from Hong rosewood sawdust, of natural environment (also known as Myanmar pear sandalwood fragrant pear as its scent, its fragrance a distant mellow). After removing the product, you put the incense rosewood wood shaving into linen bags which can be used as a natural home fragrance bag (the bag is made from high-quality linen material). After a few months when the fragrance of the wood shavings fade, it can be re-used as soil by mixing the wooden shavings with earth, best when caring for small plants.
-ORB-It series jewelry selection: Indonesian black rosewood fine chromatin structure, texture and color in particular is very clear, good stability, furniture made out of durable, after a century without deformation, rosewood is a natural deodorant, because it will emit fragrant acid flavor. In addition, it has a distinct dark purple red stripes, the color is like running track lines with the universe. Because fewer black wood, slow growth, in order to become useful for hundreds of years, become a "diesel" shame! So we re-use it, turn it into something more valuable. We also use a lot more expensive than brass, nickel silver (German silver). Color is silvery white, with its casting coins, copper-nickel alloy oxidation resistance higher than brass, rust, high hardness, good mechanical properties and corrosion resistance, a long time will faint glow of silver.
-ORB-It technology jewelry series: Using wood without damaging the wood fibers and NGT vapor drying technology, and depending on the characteristics of wood, precise control of temperature and time. More after a hundred hours of drying with a special process.
/ Size, specifications, size, weight /
Size: 2.2×1.1 cm
Packaging size: 13×11.5×3 cm
Leather telescopic slipknot can adjust the length yourself. Both men and women wear.
/ Product main material /
Indonesian rosewood black
Copper-nickel alloy
Vegetable tanned leather rope