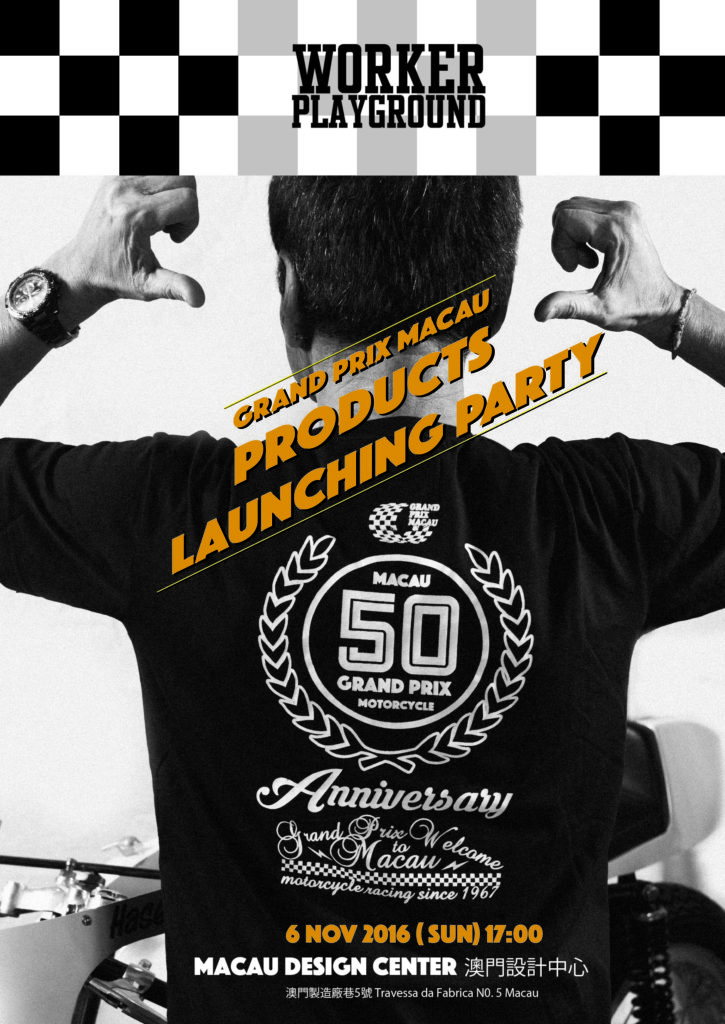 Worker Playground new products launching party
Worker Playground X Grand Prix Macau Offical Launch!!!
Macau Original Brand Worker Playground's first collaboration with Grand Prix Macau.During the 63rd Grand Prix Macau, Worker Playground will launch its 50th Anniversary Motorcycle Series, Guia Series and Collectors' Classic Series, with over a dozen of new creative products. The launching party will take place on 6th November, 2016 at Macau Design Center.
Date: 2016/11/06 (Sunday) 5:00pm
Address: Macau Design Centre Travessa da Fabrica N0. 5
---
More report: