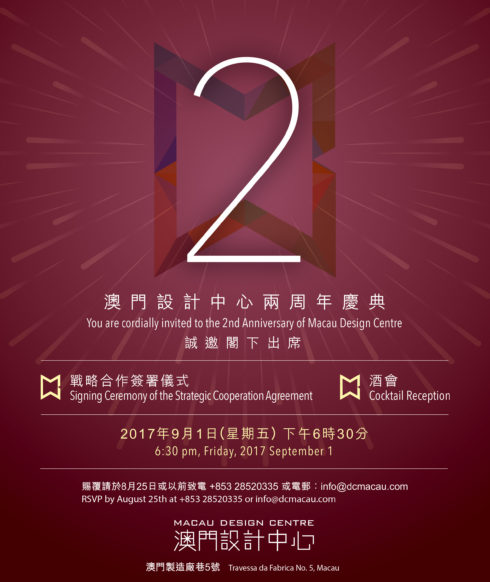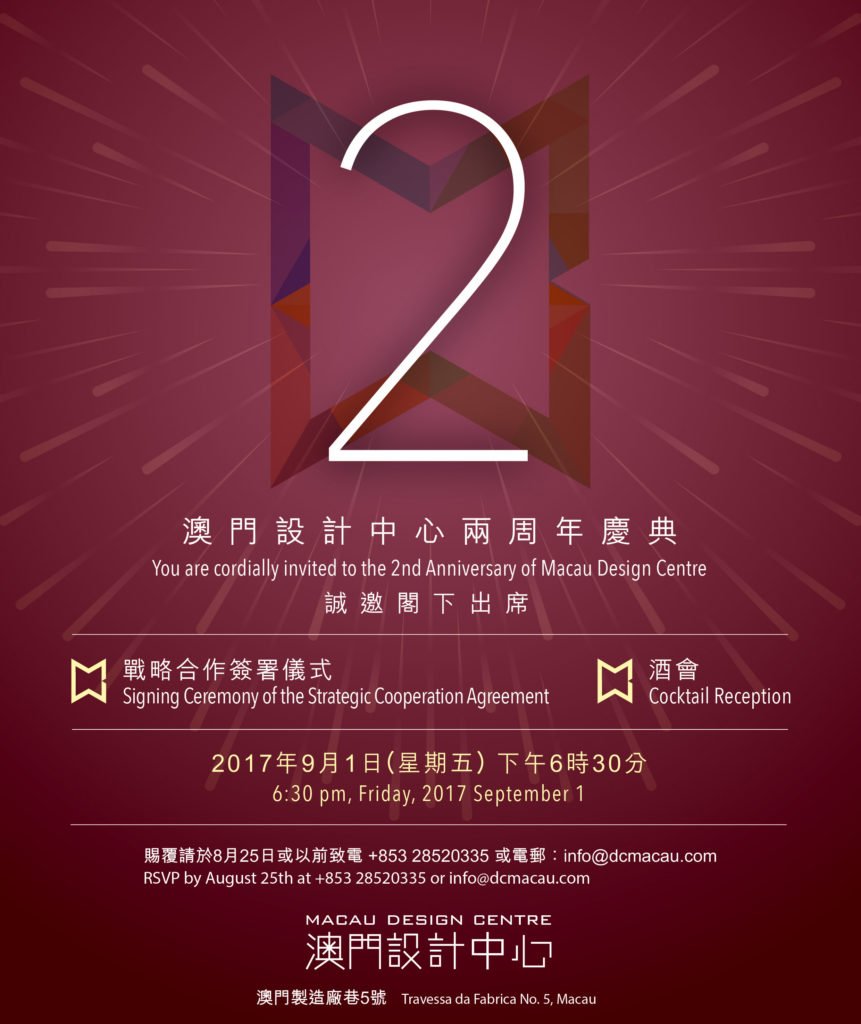 The 2nd Anniversary of Macau Design Centre
Founded by Macau Designers Association, Macau Design Centre (MDC) was established in 2015, to be the first platform to give Macau designers, design enterprises and design lovers the opportunity to exchange, promote and cooperate. Centering on the development of 7 design categories, MDC explores many opportunities for the Macau Design Industry and spread out the city's design to Asia as well as the International market. In order to gather design resources and provide spaces for different kinds of activities, the building includes My Good Goods Creative Store, Coffee Shop, Performance Area, Exhibition Hall, Good Lab, Seminar Room, a relaxing Rooftop Garden and 25 studios developing their business and providing all-around design services.
In the past two years, MDC had various projects including Macau Design Week, Exhibition of Taiwan International Student Design Competition, This is my street – a community creative project, China Yiwu Cultural Products Trade Fair and so on, which cooperated with organizations in Mainland China, Hong Kong, Taiwan, Japan, Holland, and Portuguese speaking countries. And it is the great honor to receive the Gold Award of Corporate Social Responsibility from the Business Awards of Macau.
Macau Design Centre is proud to request your presence to its 2nd Anniversary of on September 1, 2017. It will be our honor if you can kindly grace the occasion with the presence. The Anniversary will be held at the ground floor of Macau Design Centre(Areia Preta, Travessa da Fabrica no.5, Macau) at 6:30 p.m.