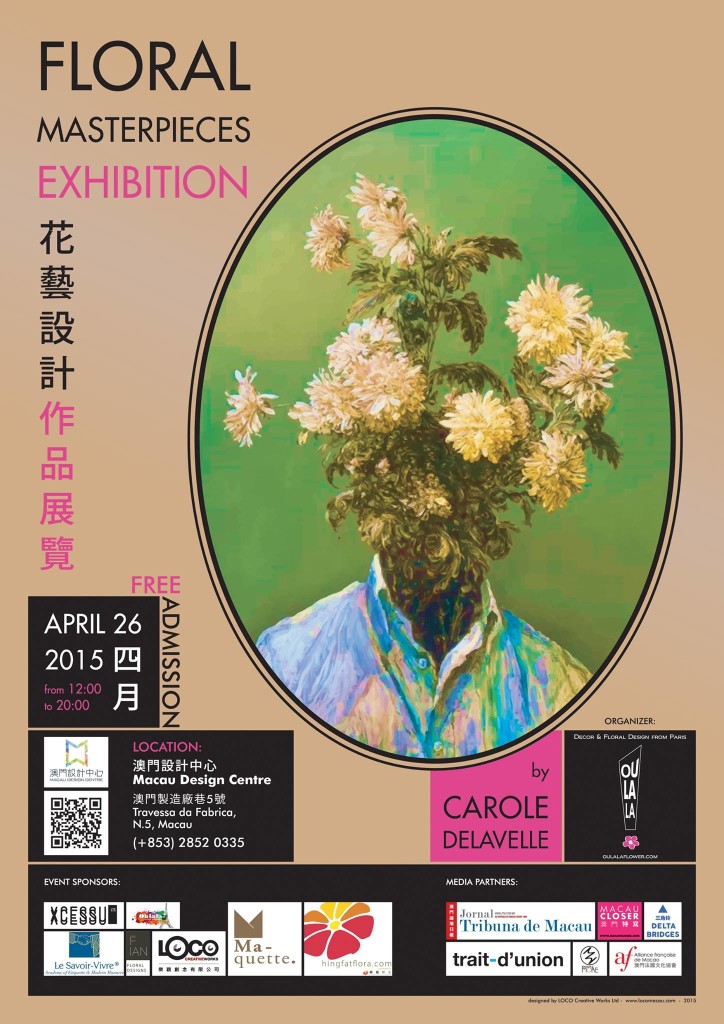 OULALAFLOWER – Floral Masterpiece Exhibition
After 5 years of OULALAFLOWER bringing the French Design to Asia they are ready for new challenges.
5 years of events, workshops, fairs but never a Floral exhibition. It is time to make the difference and show what the followers of Carole Delavelle, her students, have learned.
OULALAFLOWER partnership with Macau Design Centre to develop the 1st Floral Exhibition in Macau.
Carole Delavelle totally designed this exhibition with unique floral masterpieces that her students will have the honor to build.
---
More report: