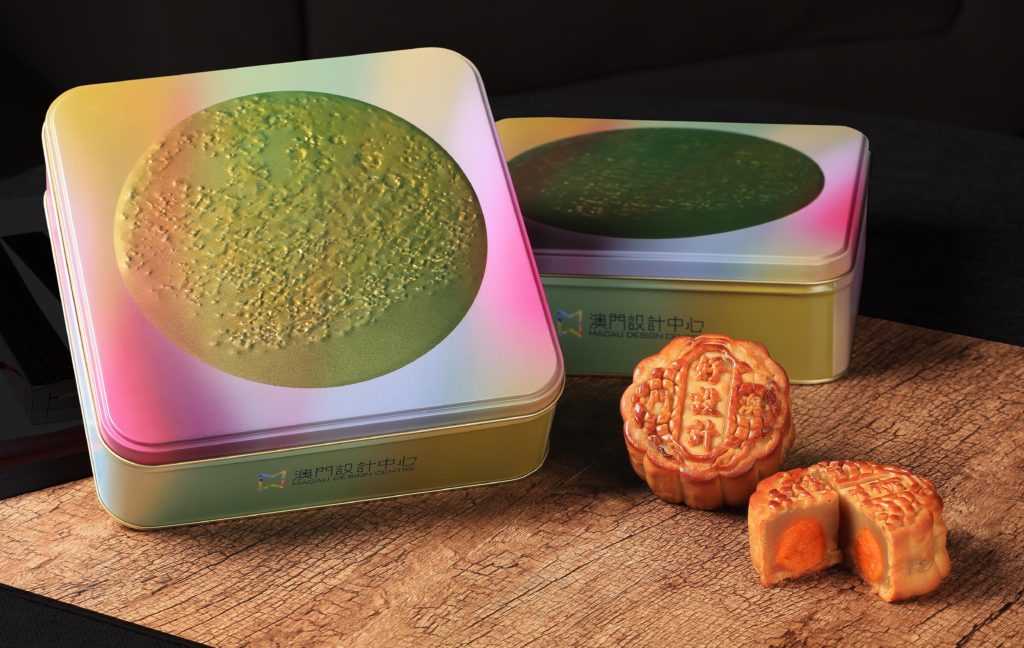 Let's Land On The Moon-Moon cake
Mid-Autumn Festival used to be hilarious in our childhood since we could only enjoy the sweet mooncakes in this special day. Parents and relatives talked and laughed together, while we were carrying the beautiful lantern and enjoying the big full moon which was far away from us, wondering we could land on the moon when we grow up.
We've all grown up now, however, Mid-Autumn Festival is no longer same as before. when was the last time you spend with your family in Mid-Autumn Festival? Since when do you think that Christmas is more important than Mid-Autumn Festival? We hope to raise people's awareness of the Mid-Autumn Festival through this Land on the Moon Mooncake. This traditional and wonderful day should be with our family or lovers with the best wishes.
Grand Plaza Group──When Macau Design meets Macau time-hornored orginial brand

Macau Design Centre pursues simplicity and avant-garde style on the packaging design and strives to achieve high-quality on mooncakes! We choose the double-yolk with lotus seed paste mooncake made by Grand Plaza Group. They persevere in using less sugar and oil and strict control of the production process, and ensure 100% made in Macau.
Order online : http://goo.gl/forms/1XdjRuFP8sLkmzsD3
more info: http://viewer.maka.im/k/JS0U1V6X
At Macau Design Centre: tTravessa da Fabrica N0. 5, Macau.
Enquiries please call 2852 0335 or email to [email protected] to contact Miss. Lei.
---
更多相關報導