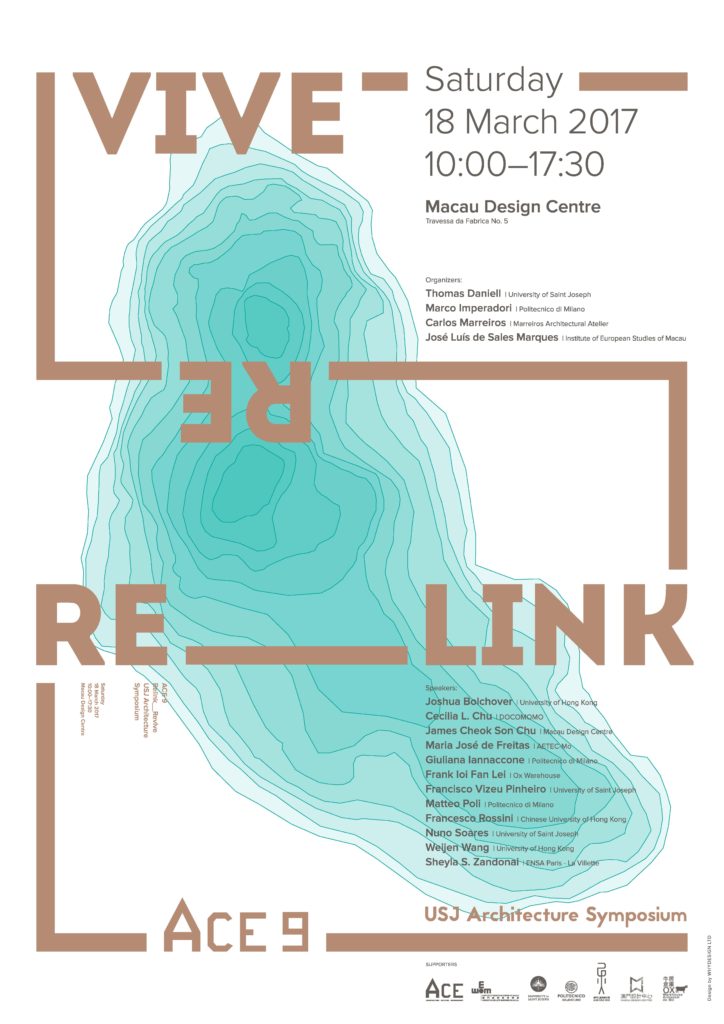 Relink__Revive Symposium
Organized by the Institute of European Studies of Macau, the Department of Architecture in the Faculty of Creative Industries at the University of Saint Joseph, the Politecnico di Milano, and Albergue SCM, the "Relink__Revive" symposium gathers a group of leading designers and scholars to discuss innovative ideas for revitalizing historical neighbourhoods, with a focus on the Mong Há district of Macau.
Date&Time:2017 / 3 / 18 10:00AM – 5:30PM
Address:
Macau Design Centre – Travessa da Fabrica N0. 5, Macau
Free Admission, Walk-Ins are welcome.