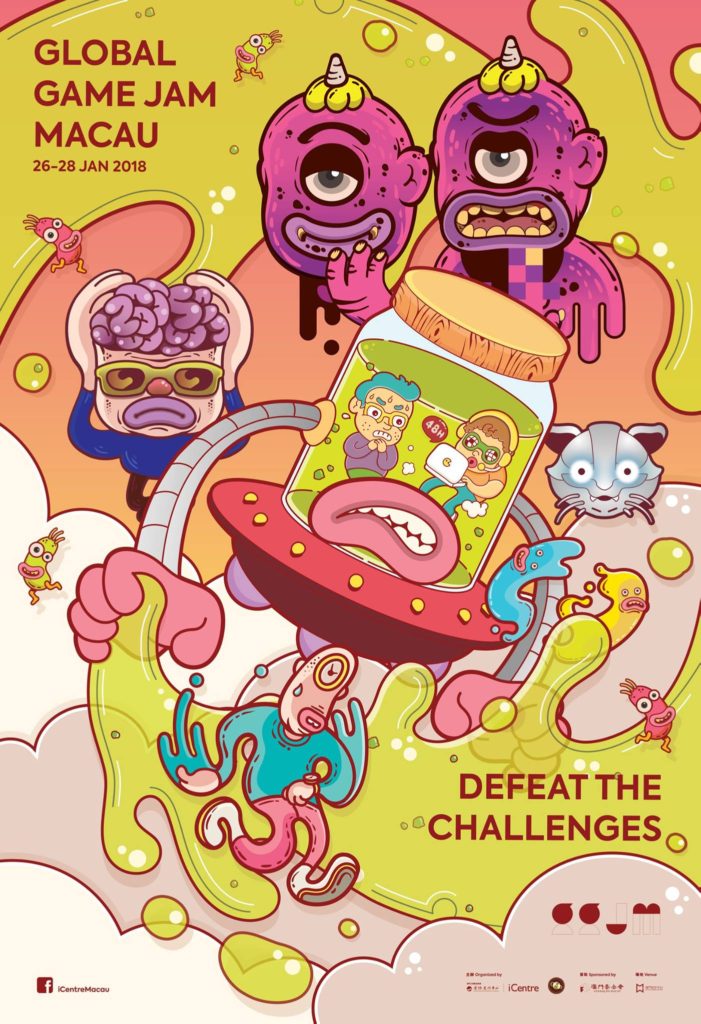 Global Game Jam 2018 in Macau
The Global Game Jam (GGJ) is the world's largest game jam event (game creation) taking place around the world at physical locations. Think of it as a hackathon focused on game development. It is the growth of an idea that in today's heavily connected world, we could come together, be creative, share experiences and express ourselves in a multitude of ways using video games – it is very universal. The weekend stirs a global creative buzz in games, while at the same time exploring the process of development, be it programming, iterative design, narrative exploration or artistic expression. It is all condensed into a 48 hour development cycle. The Global Game Jam encourages people with all kinds of backgrounds to participate and contribute to this global spread of game development and creativity.
The event is free of charge and welcomes everyone over 18 years old. Place for overnight and drinking-water will be provided. What you need to prepare is a sleeping bag and the amazing ideas for game!
Date and Time: 2018/01/26 18:00 – 01/28 18:00
Site Organizer: 業餘進修中心iCentre
Address: Macau Design Centre