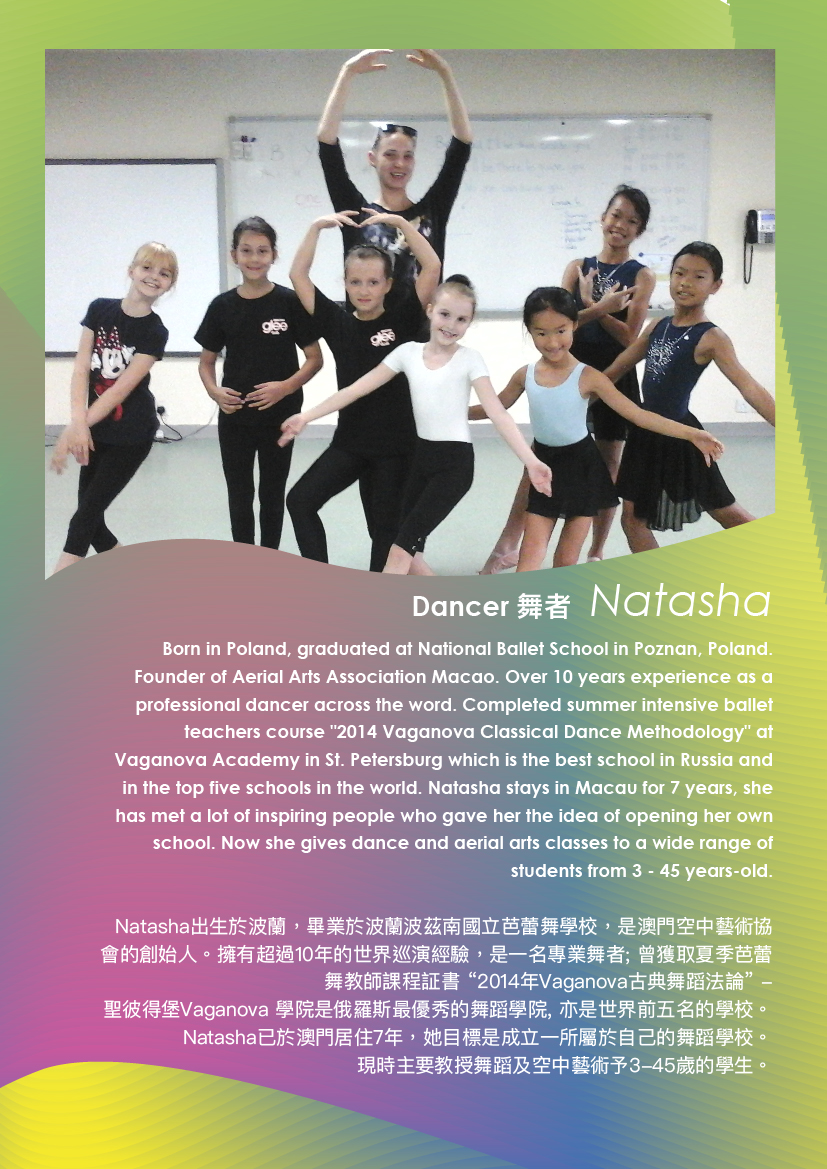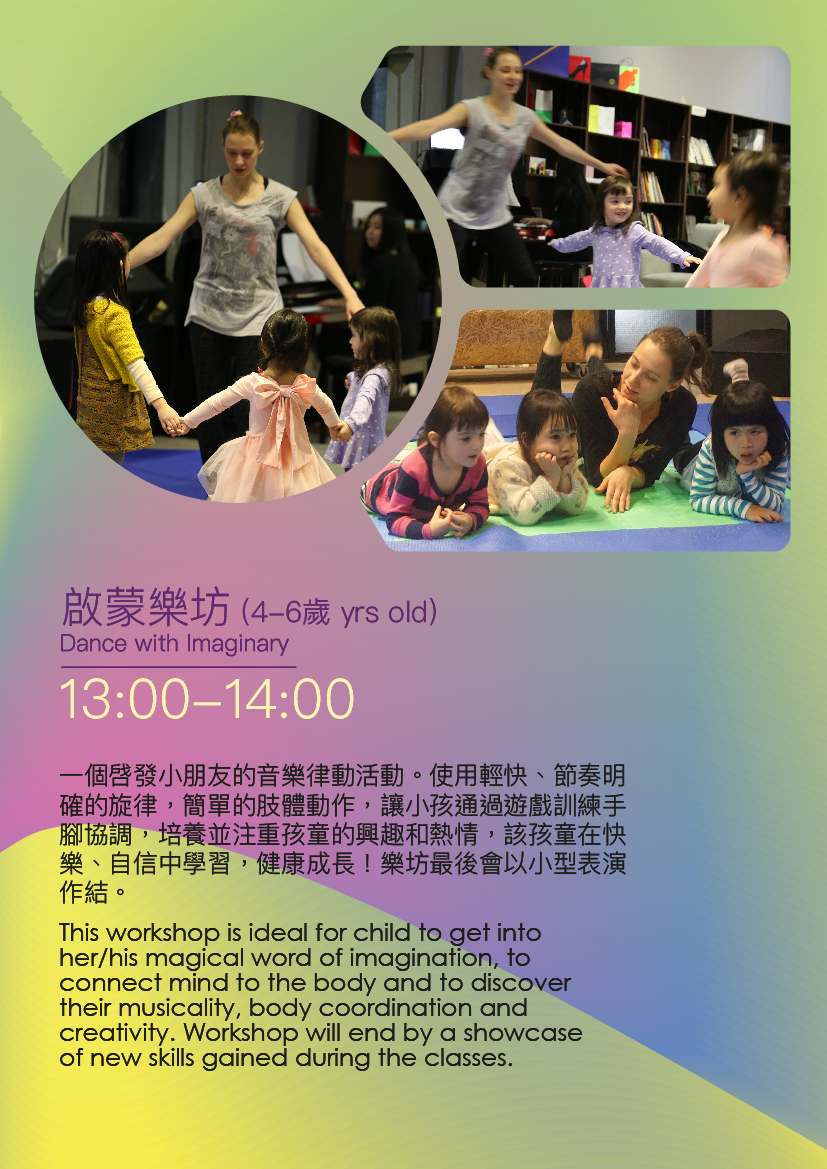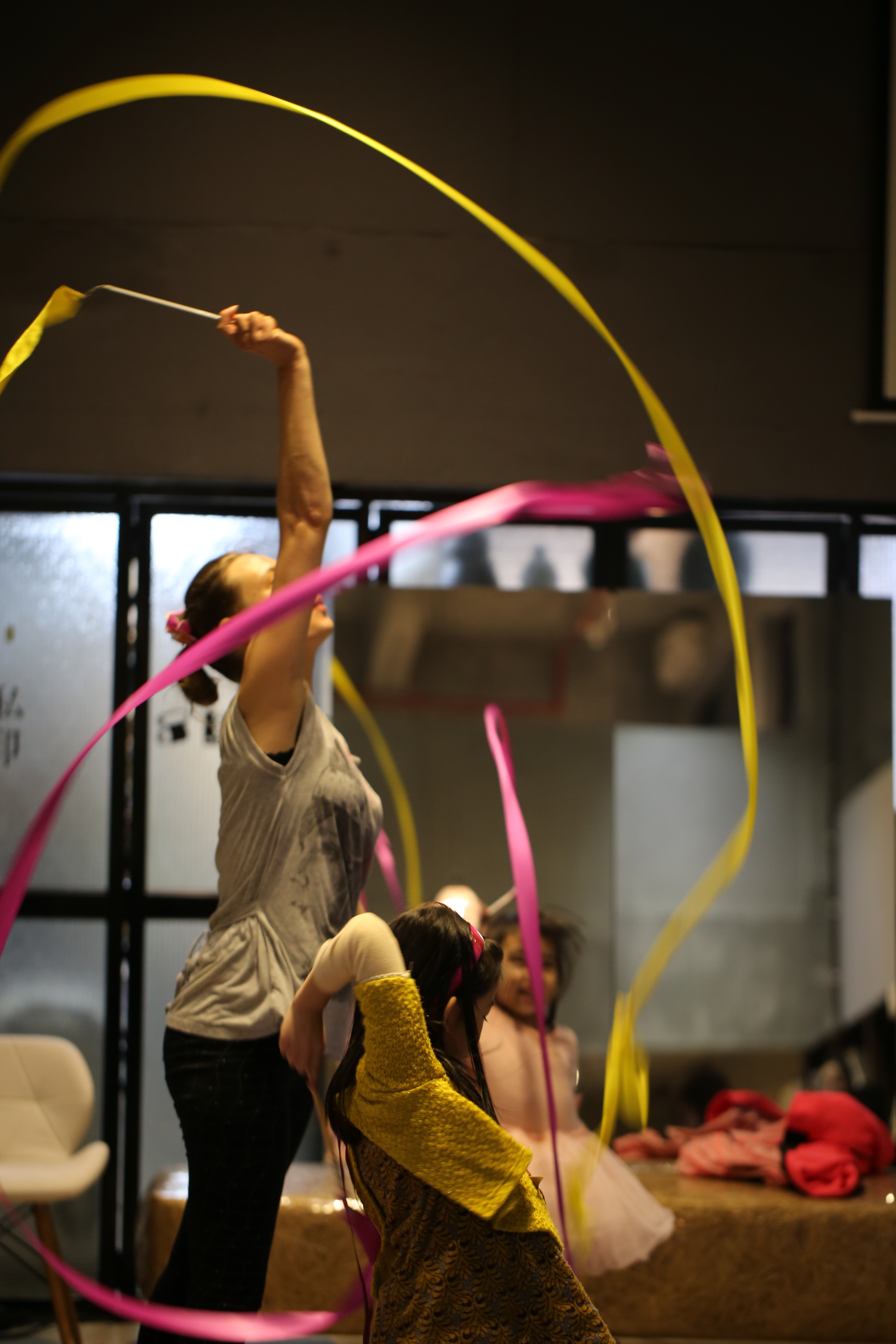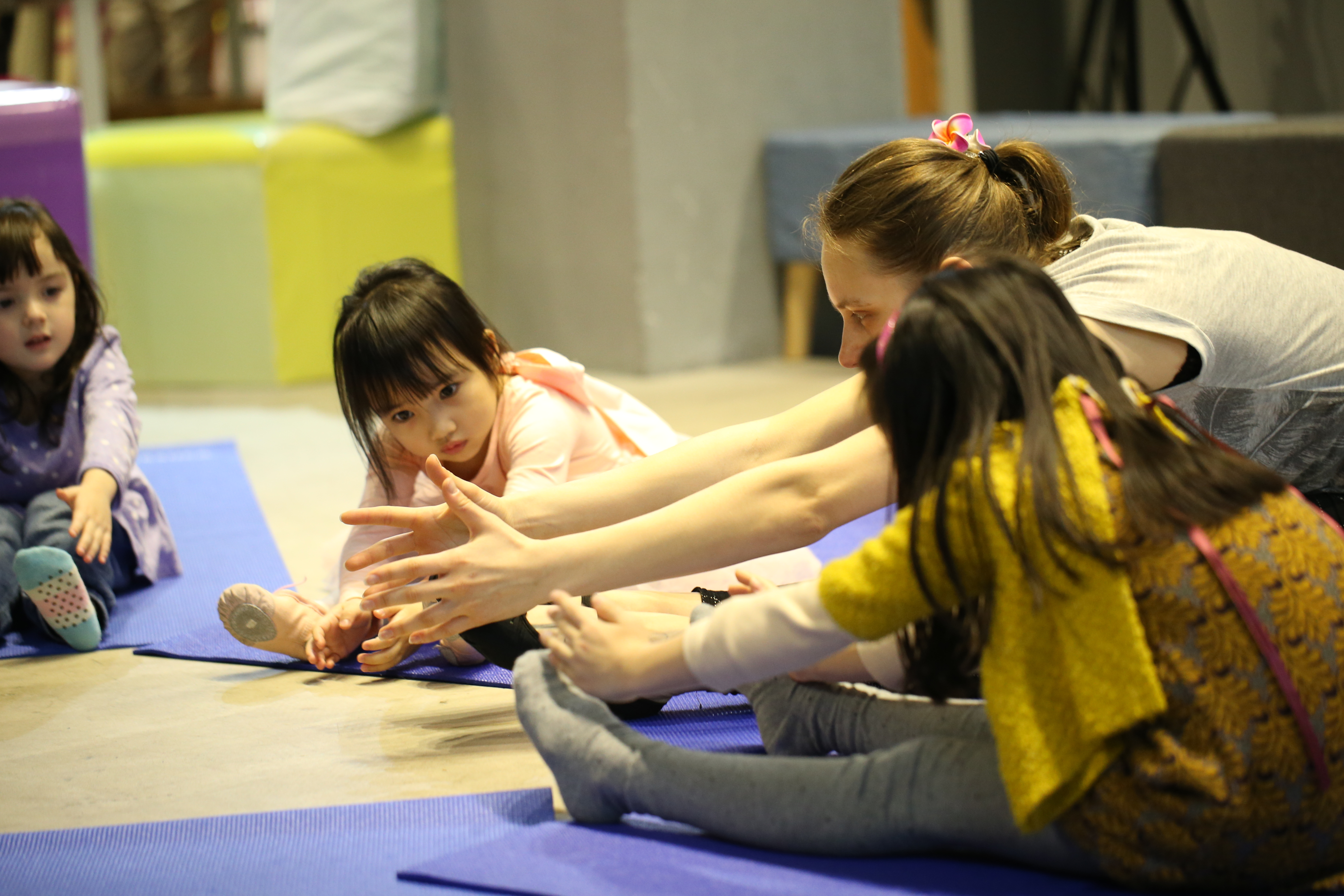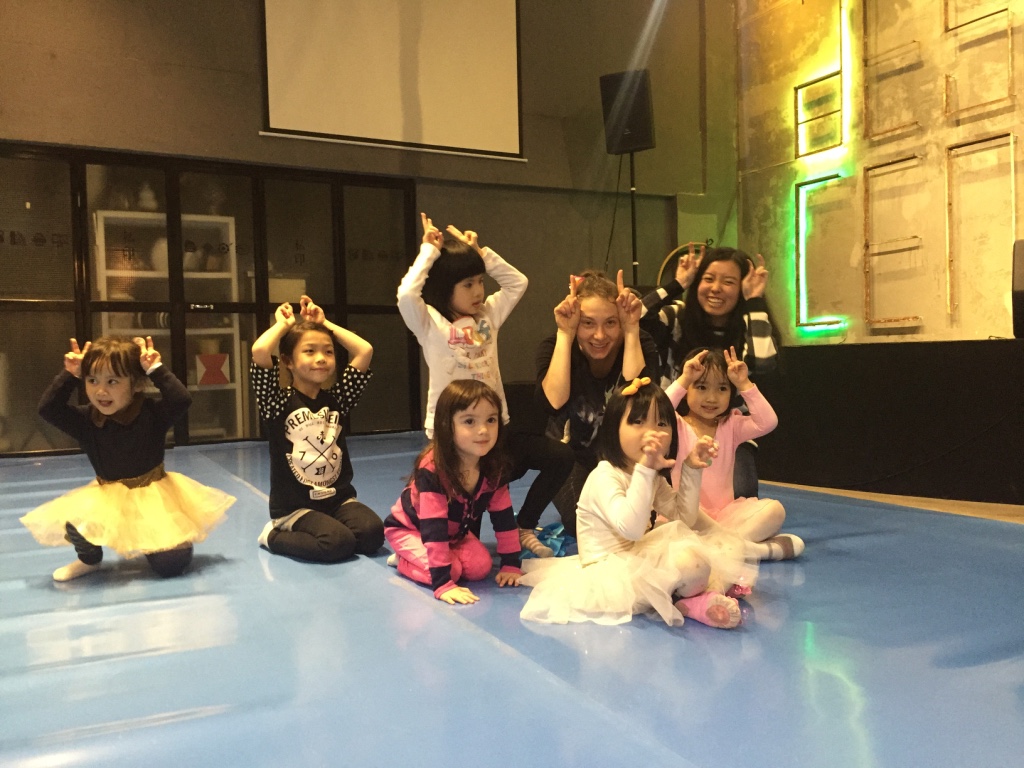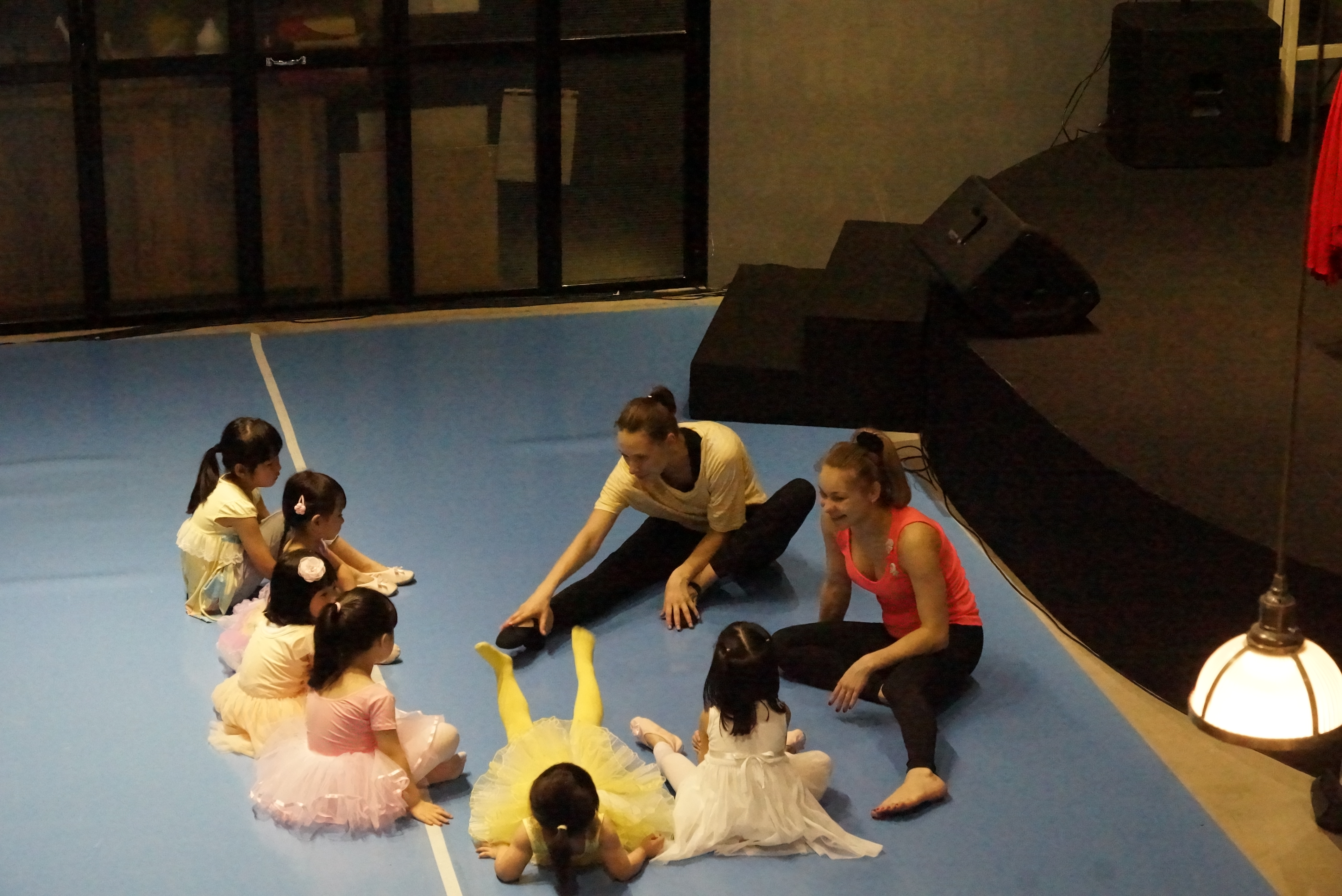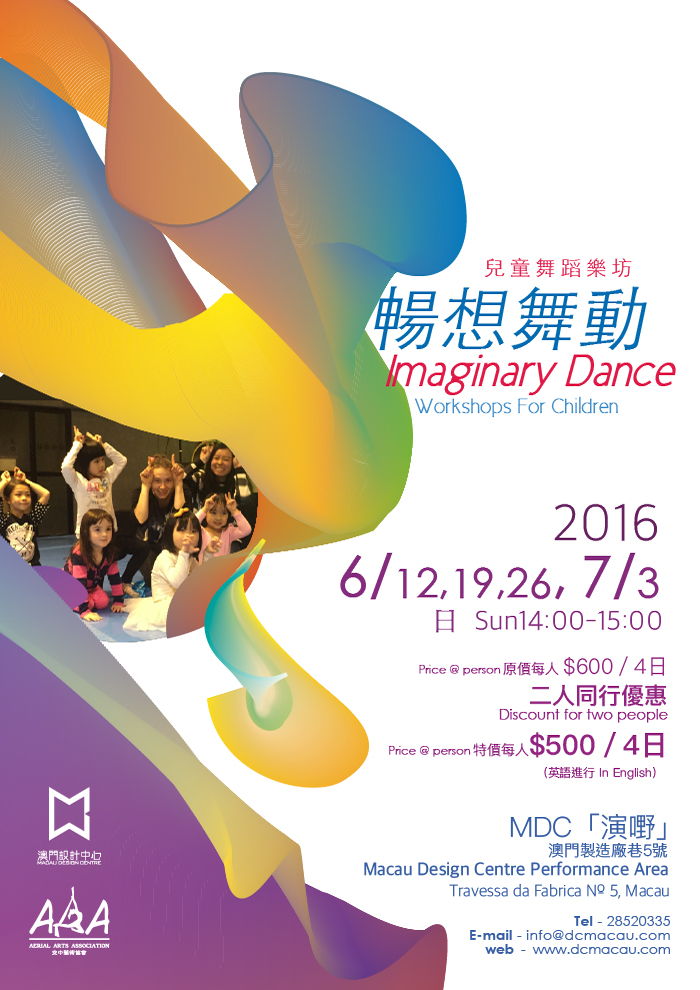 Dance workshops for children (June)
Dance workshops for children
This workshop is presented by Macau Design Centre and Macau Aerial Arts Association.
Based on ballet, professional dancer Natasha would lead children to dance in a creative way. Through the process of learning movement, children become more aware of their bodies and what they are capable of; also building up the courage to experiment with movement and to push themselves to see what they can achieve with their own bodies.
Dancing is an imagination and emotion outlet and it provides a safe gateway for young children to explore. We hope children not just know how to dance, but also ENJOY it ! & LOVE it !
---
Application will start today
You can go to the application form for more information
Application Form Link:
https://goo.gl/ga6lrX